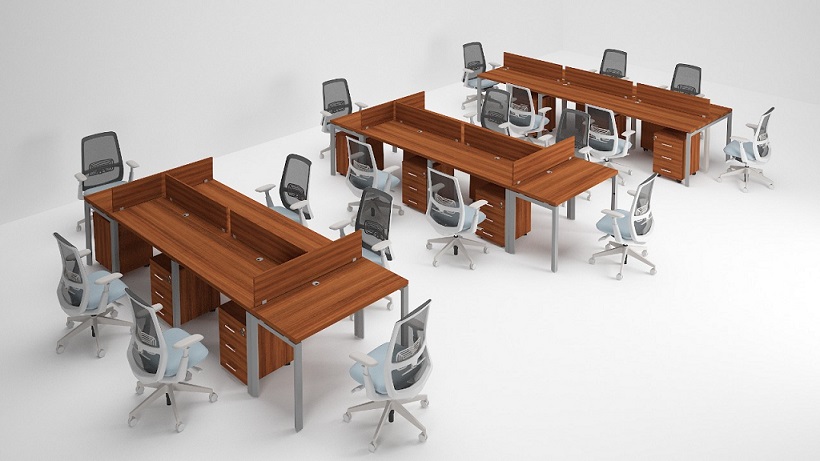 What factors do you need to consider when buying office furniture in Dubai, UAE
Office furniture selection is a difficult task. it takes a lot of studies and multiple online store visits to find the finest option for you. It's by chance that you find a piece that first your needs and is within your budget after doing so much research on office furniture in Dubai. Every work appliance is available at a reasonable price and in a wide variety at our furniture store in Dubai.
As important as choosing your workplace infrastructure is choosing an ideal workstation. Your employee's effectiveness and production are impacted by both of these. Improve the reputation of your business and influence clients and visitors positively.
Therefore, here are some things you must consider.
Cost: It's difficult to finance startups. Each piece of money represents an investment. You must demonstrate to your investors that you are handling the money entrusted to you with care. so, assess the cost before making any furniture purchase. What budget do you have for a certain desk or chair? which ones will you purchase? prioritizing your choices without sacrificing quality will be made easier with a budget in mind.
You can always choose to buy furniture from a used-furniture store to save money. find out which thrift shops reasonably priced, slightly- used products by doing your homework.
Needs: Because much of the day will be spent sitting, giving employees comfy chairs and desk is essential. Ergonomic chairs and desks have been popular in recent years because, as health studies have shown, they make working more comfortable. You can purchase one of these items at a reasonable price due to the large number of their market.
In addition to seats and desks, you can purchase other furniture and decorate your space in accordance with the sort of business you have. Are you going for a cafe-like setting where staff members may easily interact and work together? purchase a sizable table and some chairs. 
Usability: The versatility and usability of the furniture should be taken into next. Do you have any file storage on your desk? is the room under the table for you to extend your legs? Are they cosy enough for your staff to use? if the answer to these questions is yes, your investment was wise.
A piece of furniture having various uses is always preferable. A functional and roomy space is ideal for staff having regular meetings and visitors. Always keep enough room in mind for storing documents and other accessories. The addition of shelves and cabinets will provide sufficient space for people to organize their belongings and has a positive effect on the organization. These characteristics offer an organized view of the company in addition to being cost-effective. Innovative workstations with integrated storage are available in Office center Dubai. 
Size: Purchasing furniture that is appropriate to your office area makes sense. Bringing large ones can take up a lot of space in your business. You and your staff won't be able to move about freely in the little space. Therefore, find out the size of your office first, and then look into ways to make the most of it. Your office can appear large by arranging the furniture in a specific way. The key is to outfit your office with the appropriate furnishing and to remember to allow enough space for your workers to feel at home.
Aesthetic value: Purchase workplace furnishing that will enhance the aesthetics of your space. An enjoyable working environment reduces stress and boosts output. Knowing a little about the psychology of colours will help you with this. For instance, orange creates a creative and energising atmosphere in your company. Use blue if you wish to radiate knowledge and peace. However, use caution while selecting a wide range of hues. If you end up with a conflicting mixture of them, it may affect your product awareness or give employees an observed problem. Additionally, avoid selecting furniture only based on colours or style preference. You must select one that complements your office personality.
Cleanliness:  The next step is to purchase the office furniture if it met your standard utilising the criteria described above. Before taking it to your office, don't forget to give it a complete cleaning. you should pay attention to hygiene whether you purchased it from a new or thrift store. Clean furniture helps create a cleaner, healthier workplace, which helps reduce sick leave among employees.
Office center offers anti-bacterial, fully hygienic ways to your furniture. We provide fast, exclusive delivery of office furniture to Dubai.